Year 1 & 2
Welcome to our Year 1 and 2 class page. We love learning lots of new things every day with our teacher Mrs Loader and our Teaching Assistant Mrs Le Grys.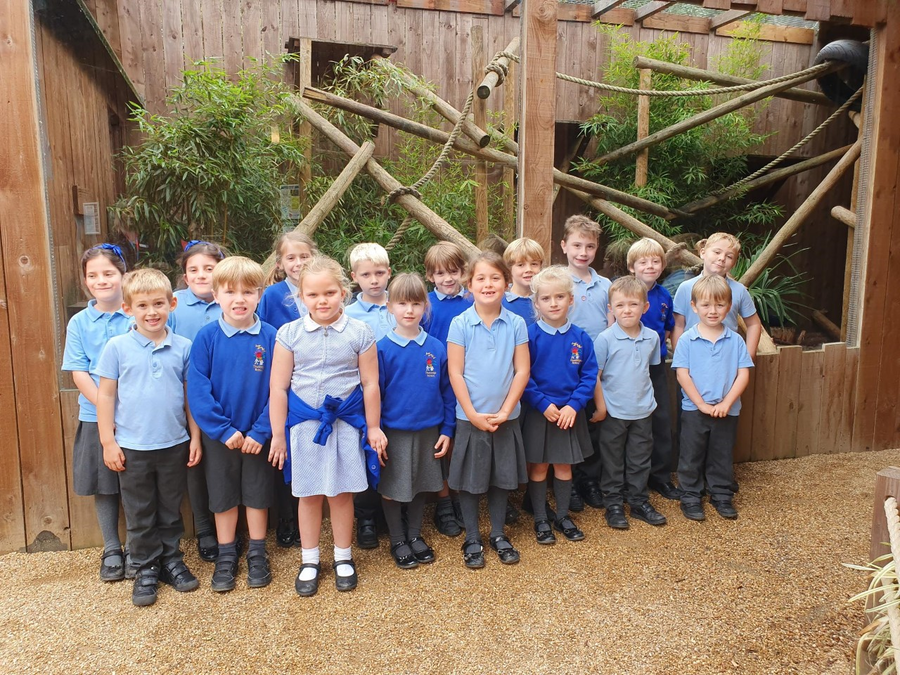 Ventura Wildlife Centre
As they are studying Africa this term, Year 1&2 visited Ventura Wildlife Centre at Van Hages on 30th September. They held, stroked and saw animals native to this continent. Here they are pictured with the Fossa. It lives on the island of Madagascar, which is part of the continent of Africa. They had a fabulous talk presented by Rhianna and she let them hold two giant millipedes, two giant hissing cockroaches, a leopard tortoise, a giant African tortoise and they stroked a Tenrec. They had a lovely time and they all learnt lots of new facts.
Click on the images below to view more photographs.